About
Blaze magazine is every child's ride into the wonderful world of horses. Kids who like horses, love Blaze magazine.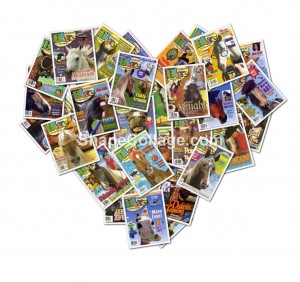 Now in its 14th year, Blaze combines the mix of entertainment and education that kids look for in magazines and websites. Kids want creativity and challenge, and they want to have fun. That's the Blaze difference … an interactive magazine that keeps the fun in horses and learning.
Blaze magazine is full of fun facts, cool games and crafts, and fascinating articles on horses, horse kids and the natural world they share. Promoting literacy of course, it's great for learning about not only horses, but also about nature, history, creative arts, character traits and much more.
Geared for kids aged 8 to 14, the magazine is published quarterly. And what's more, Blaze is also a real-life horse. She's a flash Rocky Mountain and the official mascot of the magazine. Subscribers call her their own!
Blaze has something for everyone, including Group Discounts. For more about Blaze check out reader reviews on the subscription page or contact us at 800-725-7136 or email: emily@blazekids.com
You can also catch up with Blaze Magazine on Facebook, Pinterest and Twitter.

Publication Schedule: Quarterly (Feb, May, Aug & Nov)
Happy Trails,
Brenda McCarthy, Editor
(with her horse Hank)