Inside Issue No. 56 (Spring 2017)
"Don't just fly. Soar!" – Dumbo
I remember being your age – day dreaming about galloping across a field (on a horse I didn't even have), and reading anything I could that had a horse in it, and being first in line at the movie theatre for the latest horse movie. Sound familiar?
In this issue you'll meet people just like you. We take you behind the scenes of the new Netflix series Spirit Riding Free – the executive producer was once a horse-crazy kid too! And we spent some time with two sisters who are reaching for the stars! They went from reading Blaze as kids to making their dream of riding their horses across the country a reality.
Dream big,
Brenda
Top stories issue 56 include
Horses Are Sensational – Shifting Gears
Horse Breed – Marwari Horses. Prized Steeds of India
Feature –  Jewel and Katie. Sisterhood of the Traveling Horses
Feature –  Spirit Riding Free. Making Moving Pictures
Plus our regular departments
Contest
Blaze Bits
Bulletin Board
Club Corner
Once Upon a Horse
Friend or Foe
Good Eats
Great Reads
and more
Plus an awesome Poster!!!
Horse-crazy youth are keeping in touch with Blaze in many countries around the world. It's easy with digital subscriptions on itunes, or with Facebook, Twitter, and Pinterest. If you haven't connected with us already, we're waiting… patiently. Saddle Up with Blaze.
Brenda & Blaze

Contest Corridor
Wacky Word Game
Fill in the blanks for seriously-silly or super-serious fun. Try it with friends or enjoy it by yourself.
Examples: Adjective – pink, beautiful, wild, fluffy, unusual; Noun – horse, shoe, brother, brick; Verb – gallop, jump, play, dance, sing.
5 lucky winners will be chosen by the Blaze Kids Committee and receive a copy of Jean Abernethy's book FEGUS: A HORSE TO BE RECKONED WITH.
MY TRAIL RIDE
Today I decided to saddle up my horse _____________(name), and hit the trails to _______________ (place) because I really needed a/an _____________(thing).
Unfortunately, when I arrived I couldn't find any and the weather looked _____________(adjective). So instead of riding home, I called up my good friend _____________ (favorite actor or actress) to see if I could stay until the storm ended. I got there just in time because it started raining so hard it was like ______________(noun, plural) were falling from the sky.
So I hitched my horse safely in the ______________(room in house). My ____________(adjective) horse didn't want to be left alone during the storm, so we all ate ____________(food) together and played ______________(game or sport). When the storm ended we _____________(verb) back home.
It was a/an ______________(adjective) day.
Email entries to brenda@blazekids.com
Mail entries to:
Blaze Magazine, PO Box 2660, Niagara Falls, NY 14302   OR   Blaze Magazine, PO Box 327, Stn Main, Grimsby, ON L3M 4G5
Contest closes July 20th, 2017.

What Is This Foal Thinking?
Fill in the thought balloon shown here.
Mail your answer along with your name, address and age to:
Blaze magazine, Horse Talk, P.O. Box 2660, Niagara Falls, NY 14302-2660.
Or, email your caption to brenda@blazekids.com
(put Horse Talk in Subject Line!)
Last Issues Winning Caption…
Horse Talk Issue No. 55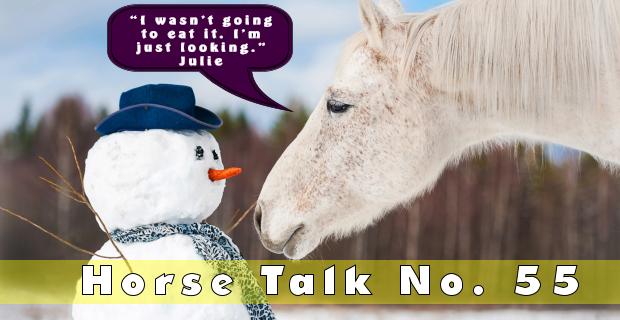 Horse Talk Issue No. 54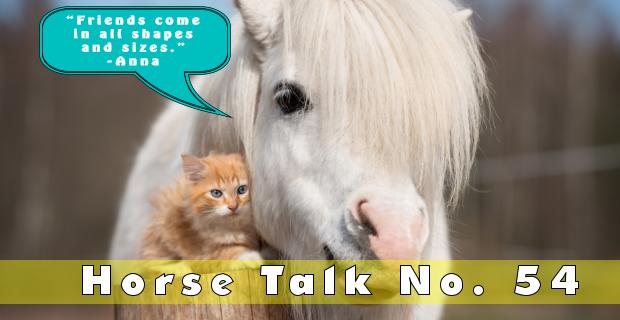 Horse Talk Issue No. 53

Horse Talk Issue No. 52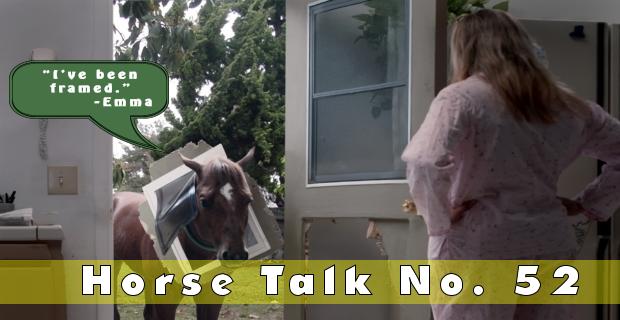 Horse Talk Issue No. 51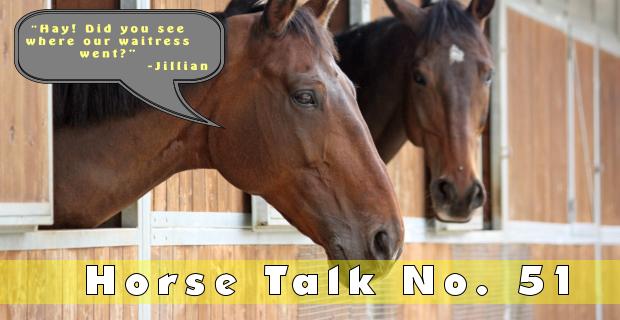 Horse Talk Issue No. 50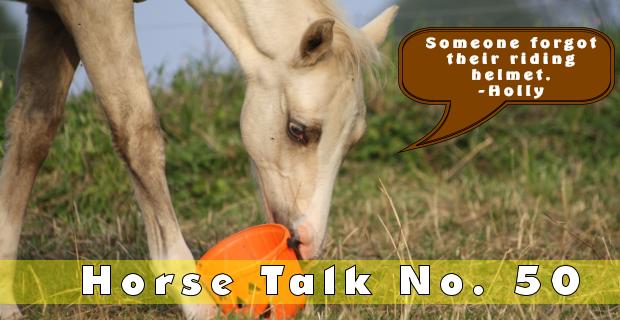 Horse Talk Issue No. 49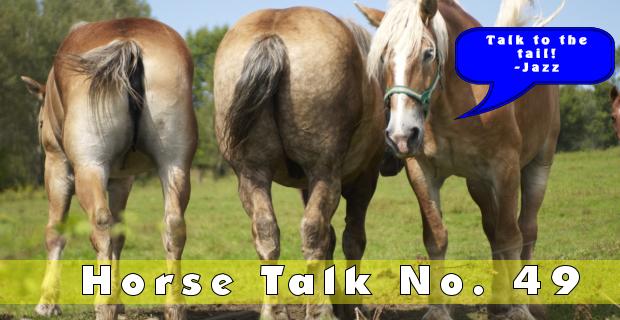 Horse Talk Issue No. 48
Horse Talk Issue No. 47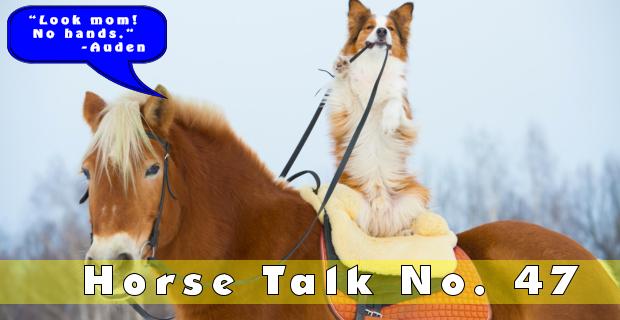 Horse Talk Issue No. 46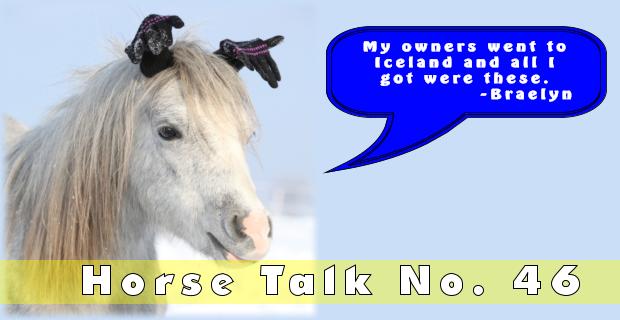 Horse Talk Issue No. 45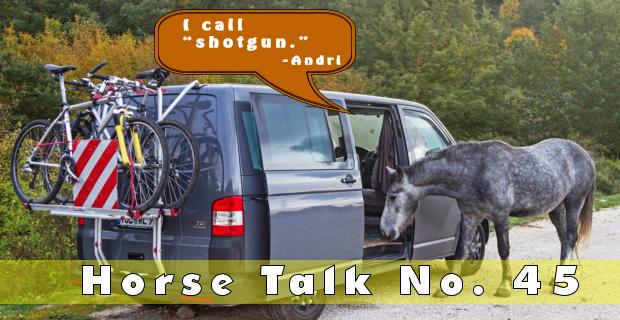 Horse Talk Issue No. 44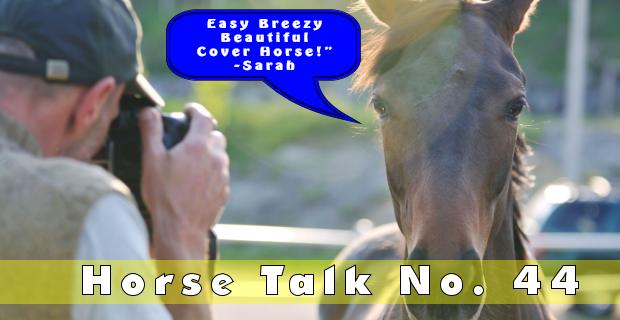 Horse Talk Issue No. 43
Horse Talk Issue No. 42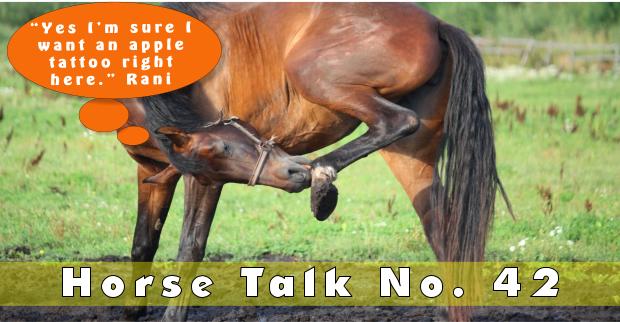 Horse Talk Issue No. 41
Issue 40 Winning Caption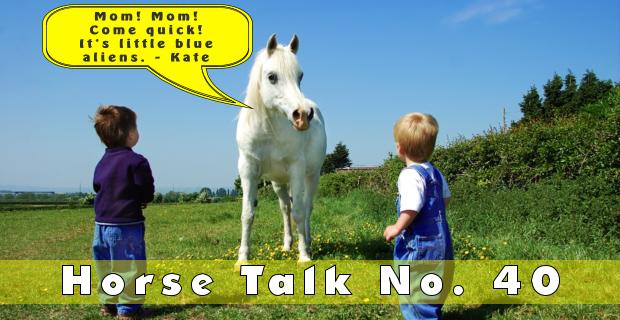 Issue 39 Winning Caption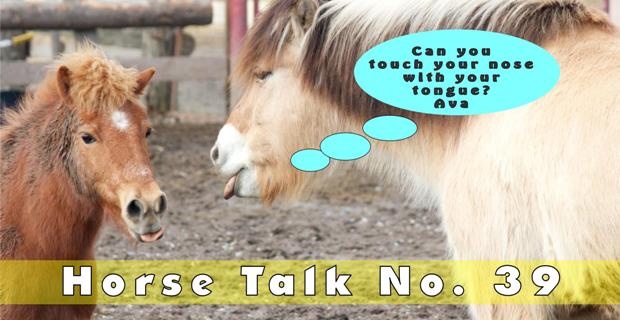 Issue 38 Winning Caption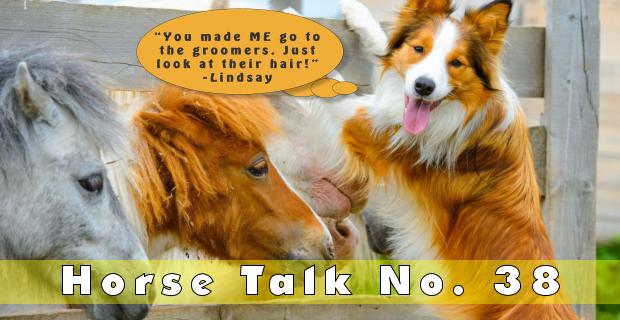 Issue 37 Winning Caption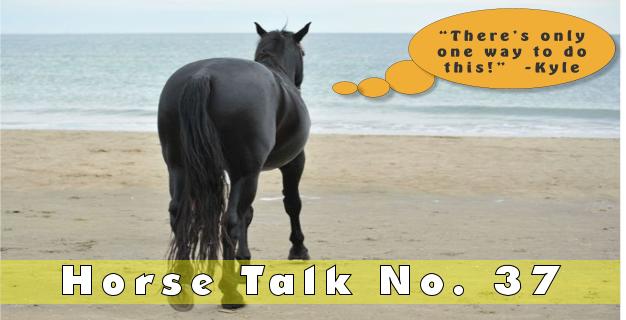 Issue No. 36 Winning Caption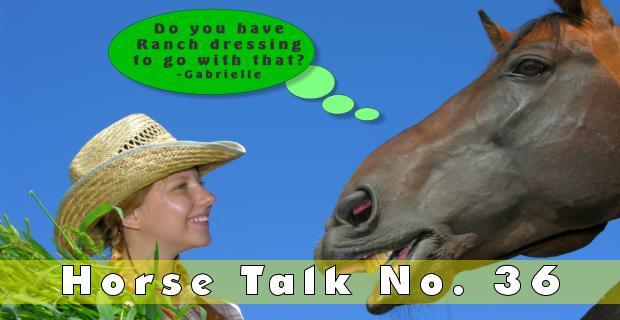 Issue 35 Winning Caption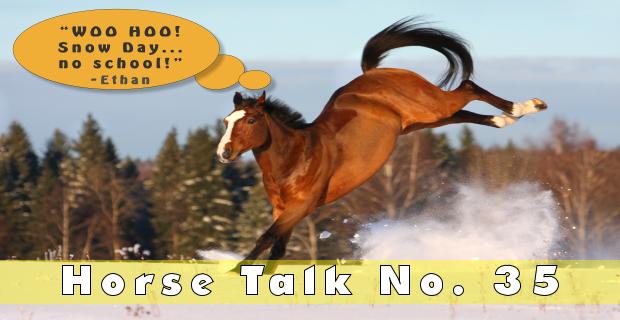 Issue 34 Winning Caption…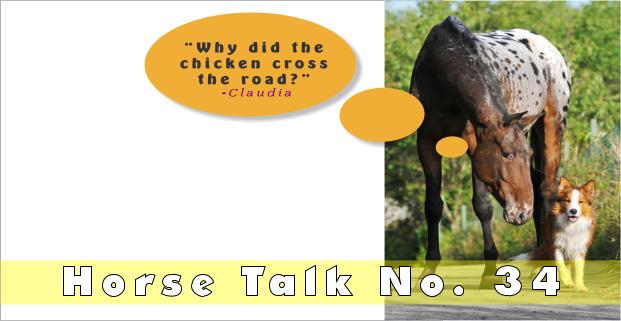 Marwari Horses
Prized Steeds of India



The Great Indian Desert in northwestern India is a place of extremes. It is scorching hot in the day, bitter cold at night and very, very dry. It gets less than ten inches of rain a year and has very little vegetation, yet it is home to the Marwari horse breed.
The Modern Marwari horse
When their days as a war horse came to an end the Marwari Horse fell out of favor. But today they are gaining in numbers and popularity. They come in all equine colors although pinto patterns tend to be most popular. They are being used for desert safaris. For festivals and weddings they are brightly decorated and perform difficult dancing moves without a rider. Plus, they are being used in many equestrian sports including polo and dressage. Prized steeds of India indeed!
Read all about Norwegian Horses in issue 56.  Enjoy learning all about them here  Marwari Horse Breed
(photos: Edyta Trojanska-Koch)

Shifting Gears
Nature's 4-Speed Machines
As humans, we're bound to bipedal (a fancy word for walking on two legs) movement. That means we generally move with just our two feet, one foot in front of the other. We walk, skip and run on two feet. But with four legs (a.k.a. quadrupedal), horses move in more ways than we do.
Depending how fast a horse wants to go, or are asked to go by their rider, most breeds of horses have four natural gaits. They walk, trot, canter and gallop.
To learn more about a horses locomotion. Read  Shifting Gears from Issue 56.
DID YOU KNOW?
Horses' hooves hit the ground heel first, then toe.
A horse gets its propulsion from its back legs.