Inside Issue No. 58 (Fall 2017)
"Today is a great day to learn something new." – Unknown
I learn something new about horses with every issue of Blaze magazine! In this issue I am excited to share what I learned about the beautiful Gypsy Vanner horse. And who knew that learning math could be made easier with the help of horses? Plus, in this issue we're reminded by the busy actress of the hit series Heartland that sometimes you have to just stop and smell the roses!
I hope you learn something this issue too!
Brenda
Top stories issue 58 include
Horses Are Sensational – Horsepower
Horse Breed – Gypsy Vanner Horse
Feature –  Horse Math
Feature –  Amber Marshall from the hit show Heartland
Plus our regular departments
Contest
Blaze Bits
Bulletin Board
Club Corner
Friend or Foe – Special 3 page story – Barnyard Dogs
Good Eats
Great Reads
and more
Plus an awesome Poster!!!
Horse-crazy youth are keeping in touch with Blaze in many countries around the world. It's easy with digital subscriptions on itunes, or with Facebook, Twitter, and Pinterest. If you haven't connected with us already, we're waiting… patiently. Saddle Up with Blaze.
Brenda & Blaze

Contest Corridor
Awesome Adventure Contest

Spirit Riding Free follows the adventures of three best friends and the horses they love. From hunting down a pie thief, bracing for a snow storm, to sneaking into a horse race, there is excitement at every turn.
An adventure is something that is different from our day to day routines. It's exploring places you've never been, meeting people you've never met, and doing things you've never done. Maybe it's a backyard campfire, a vacation with your family, a school field trip, learning how to ride a horse, or something fun with your BFFs.
Whatever it is, adventure leaves us with a story to tell. We want to hear your tale of adventure! Or share an adventure that you would like to have one day!
Entries can be a photograph or a paragraph or two. Your submission will be entered in a draw to pick three lucky winners who'll get a Spirit & Lucky Deluxe Feeding Set. 
The prize features beautiful and daring Lucky and her beloved mustang, Spirit. Just like a real horse, Spirit eats carrots and neighs! Lucky can ride spirit too, and she comes dressed in her signature outfit and special boots from the show.
Prize includes: One Spirit horse, one poseable Lucky doll, one canteen, one bucket, four play carrots, one blanket, and a chapter book titled DreamWorks Spirit Riding Free: The Adventure Begins, written by Suzanne Selfors. Ages 3+, retail price $49.99
Email entries to brenda@blazekids.com
Mail entries to:
Blaze Magazine, PO Box 2660, Niagara Falls, NY 14302   OR   Blaze Magazine, PO Box 327, Stn Main, Grimsby, ON L3M 4G5
Contest closes January 15, 2018.

What Is This Horse Thinking?
Fill in the thought balloon shown here.
Mail your answer along with your name, address and age to:
Blaze magazine, Horse Talk, P.O. Box 2660, Niagara Falls, NY 14302-2660.
Or, email your caption to brenda@blazekids.com
(put Horse Talk in Subject Line!)
Last Issues Winning Caption…
Horse Talk Issue No. 57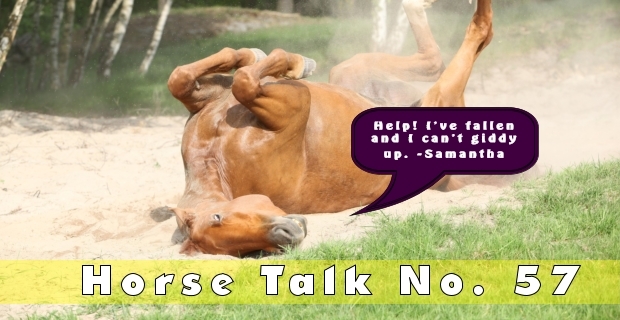 Horse Talk Issue No. 56

Horse Talk Issue No. 55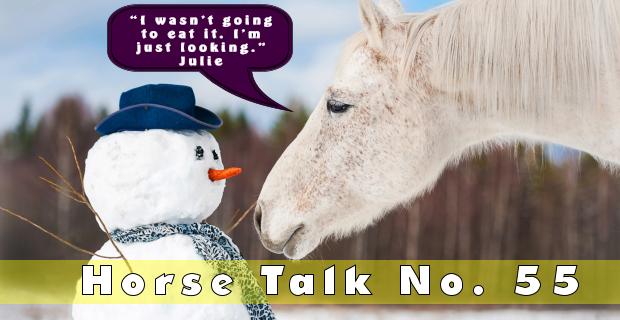 Horse Talk Issue No. 54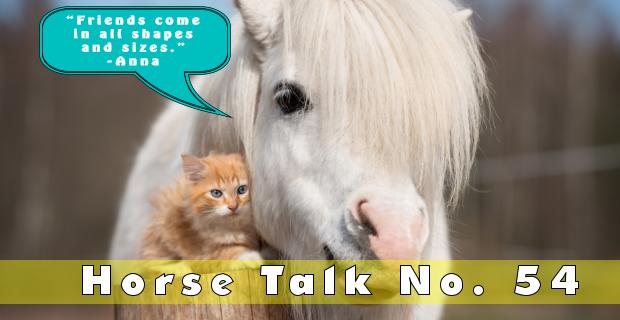 Horse Talk Issue No. 53

Horse Talk Issue No. 52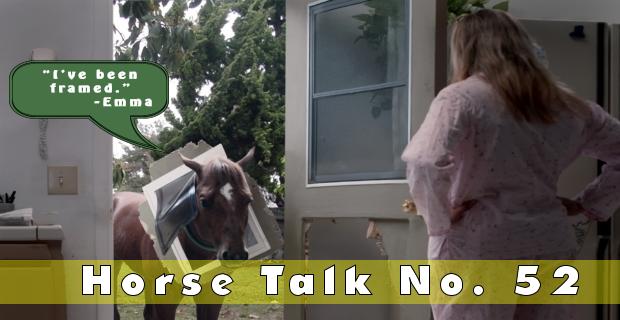 Horse Talk Issue No. 51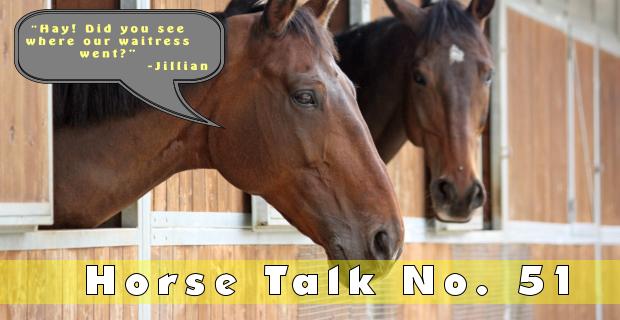 Horse Talk Issue No. 50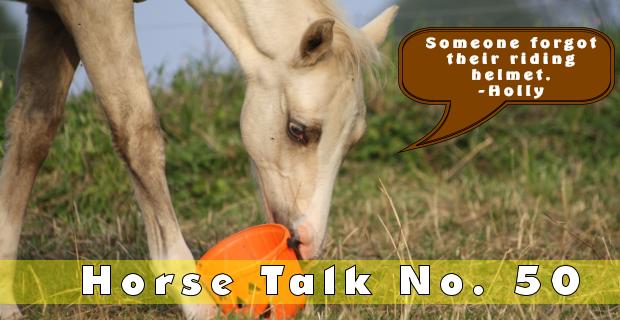 Horse Talk Issue No. 49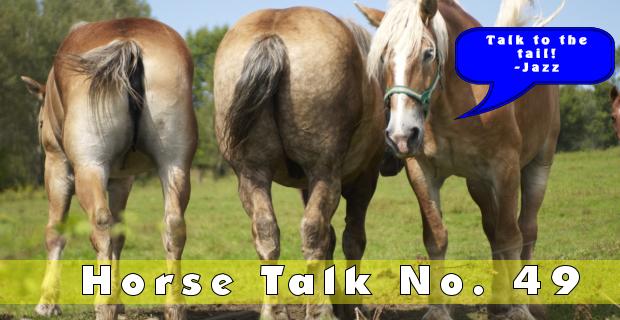 Horse Talk Issue No. 48
Horse Talk Issue No. 47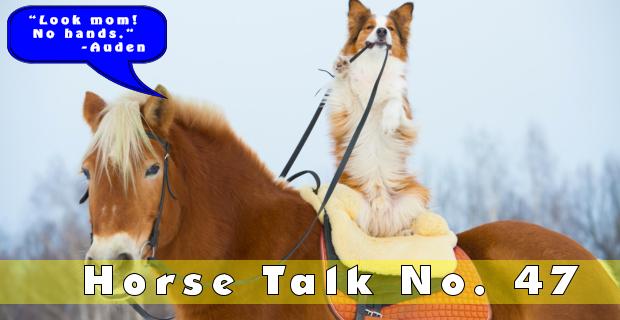 Horse Talk Issue No. 46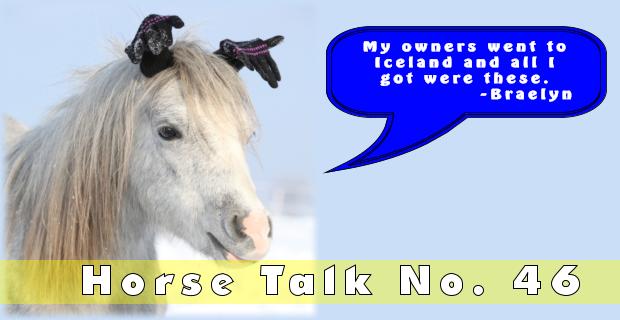 Horse Talk Issue No. 45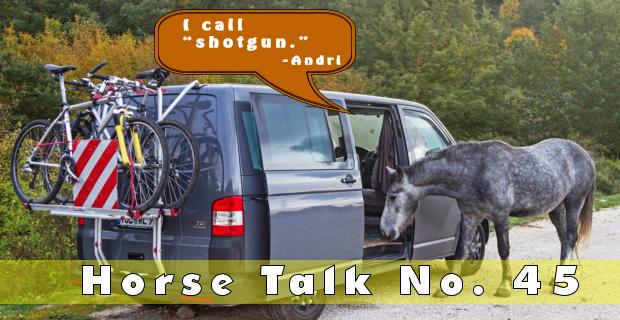 Horse Talk Issue No. 44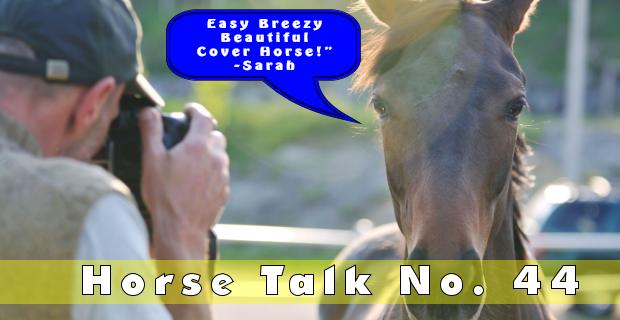 Horse Talk Issue No. 43
Horse Talk Issue No. 42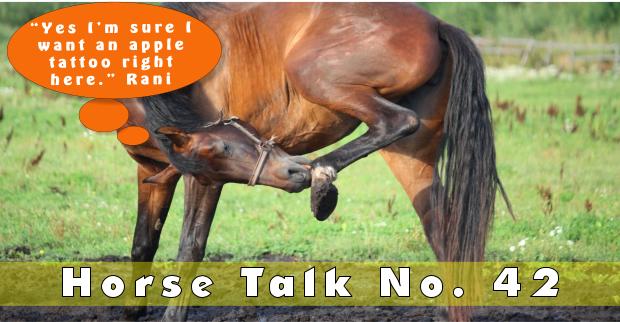 Horse Talk Issue No. 41
Issue 40 Winning Caption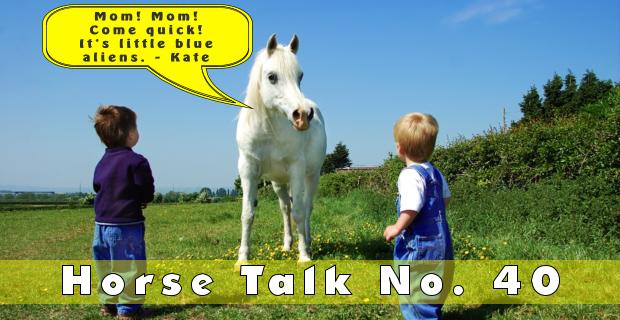 Issue 39 Winning Caption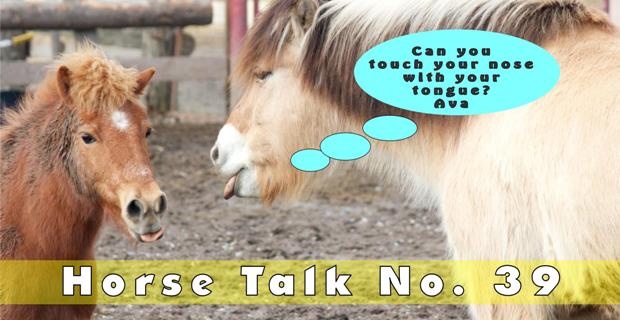 Issue 38 Winning Caption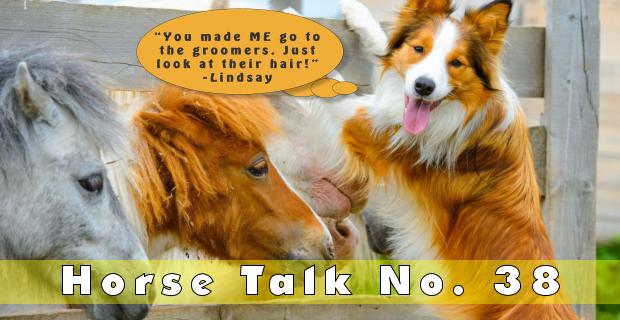 Issue 37 Winning Caption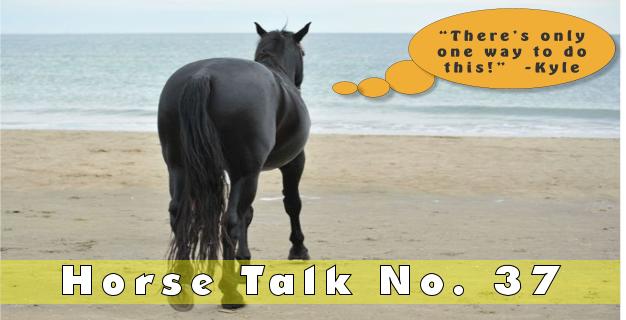 Issue No. 36 Winning Caption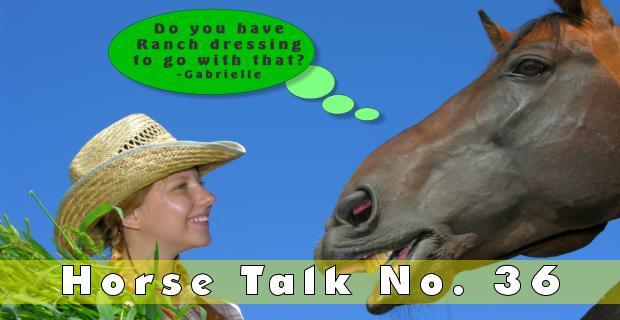 Issue 35 Winning Caption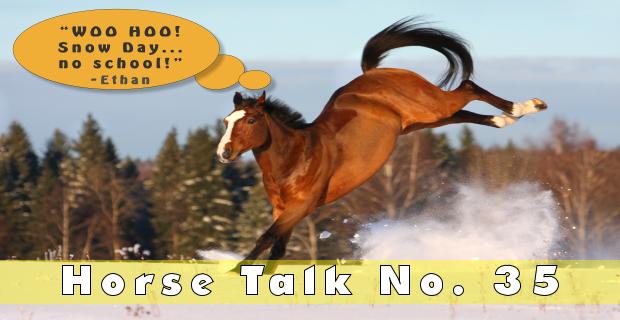 Issue 34 Winning Caption…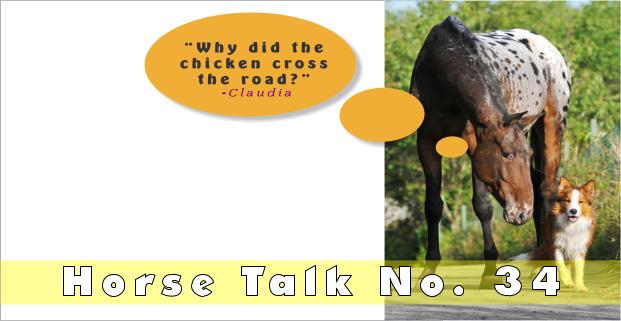 Magic & Mystery
The Story of the Gypsy Vanner Horse



The love affair between Gypsies and their horses is legendary. The had a vision to create a very special horse – a magical horse.
What's In a Name? Until 1996, the word "Vanner" meant "a horse suitable to pull a caravan" according to The English Chambers Dictionary. Vanners pulls all freight in Great Britain before there were cars and trucks. A very old word, "Vanner" was removed from the English Chambers Dictionary in 1996 for lack of use. Coincidentally that was the same year the Gypsy Vanner Horse was recognized as a breed.
Did You Know? Gypsies believed their horses – especially the Vanners – brought them luck and love.
Read all about these incredible horses in issue 58.  For more read a preview of Gypsy Vanner Horses

Horsepower
Chances are you've heard about horsepower. Just about every car commercial on tv mentions it!
Did You Know? The term horsepower was invented 200 years ago by an engineer.
Did You Know? A team of two Belgians can pull as much as 4,500 pounds (2,000 kg)
However! In the horse world the small but mighty Shetland Pony is possibly the strongest for its size.
So What Is Horsepower? To find out you can read part of our feature Horses are Sensational from Issue 58.
Tests of Strength

Other animals are strong too! A flea can jump two hundred times its own body length. But the title of the "strongest animal on earth" usually goes to the critter than can lift or pull the most compared to its own weight. And the winner is… the Dung Bettle! The half-inch-long beettle can lift objects that are 1,141 times heavier than its body weight.