Inside Issue No. 57 (Summer 2017)
"Fun is good." – Dr. Seus
Fun! That's what summer is all about. And this issue is full of FUN! Get creative with our Design a Cowboy Boot contest. Add to your horse smarts by learning about Rocky Mountain Horses. Laugh out loud at some silly horse laws. You won't believe some of these! They're great for campfire conversation.
Have a blast!
Brenda
Top stories issue 57 include
Horses Are Sensational – Horse Markings
Horse Breed – Rocky Mountain Horse
Feature –  Strange Horse Laws
Feature –  The Mane Event. Horse Themed Birthday Party
Plus our regular departments
Contest
Blaze Bits
Bulletin Board
Club Corner
Friend or Foe
Good Eats
Great Reads
and more
Plus an awesome Poster!!!
Horse-crazy youth are keeping in touch with Blaze in many countries around the world. It's easy with digital subscriptions on itunes, or with Facebook, Twitter, and Pinterest. If you haven't connected with us already, we're waiting… patiently. Saddle Up with Blaze.
Brenda & Blaze

Contest Corridor
BOOT SHOP

Cowboy boots are a specific style of riding boot, historically worn by cowboys. They have a Cuban heel, rounded or pointed toe, high shaft, and no lacing. Cowboy boots are normally made from cowhide leather but sometimes are made from "exotic" skins such as alligator, snake, ostrich, lizard, eel, shark, buffalo, and others.
Although not for sure, it's believe that Charles Hyer deserves the credit for inventing the cowboy boot. The company says that way back in 1875 a Colorado cowboy stopped by the Hyer shop on his way home from the Kansas City stockyards. He asked for a new pair of boots that were different from his Civil War-style boots and what he got was cowboy boots.
Something else that's special about cowboy boots is the designs, colors, and artwork that decorate the boots. Are you ready to become a boot artist? Design one that's perfect for you!
To get start download the boot outline boot shop design page
10 lucky winners will be chosen by the Blaze Kids Committee and receive a pair of Durango boots… be sure to choose the style (by it's number) you'd like to receive if you win and your size.
Email entries to brenda@blazekids.com
Mail entries to:
Blaze Magazine, PO Box 2660, Niagara Falls, NY 14302   OR   Blaze Magazine, PO Box 327, Stn Main, Grimsby, ON L3M 4G5
Contest closes October 20th, 2017.

What Is This Horse Thinking?
Fill in the thought balloon shown here.
Mail your answer along with your name, address and age to:
Blaze magazine, Horse Talk, P.O. Box 2660, Niagara Falls, NY 14302-2660.
Or, email your caption to brenda@blazekids.com
(put Horse Talk in Subject Line!)
Last Issues Winning Caption…
Horse Talk Issue No. 56

Horse Talk Issue No. 55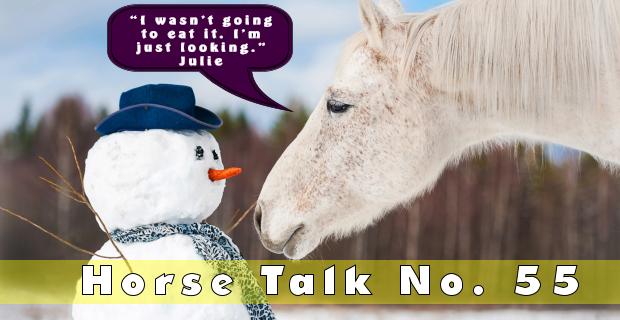 Horse Talk Issue No. 54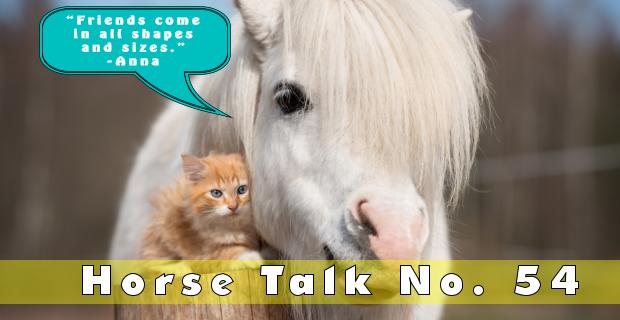 Horse Talk Issue No. 53

Horse Talk Issue No. 52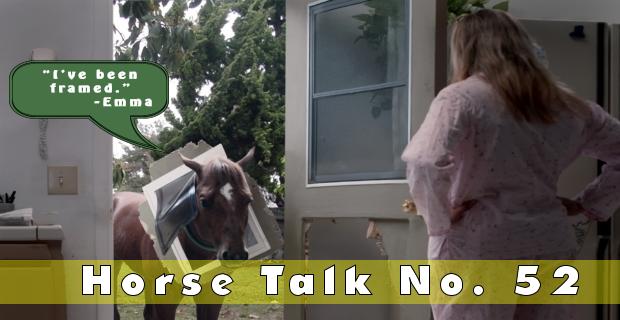 Horse Talk Issue No. 51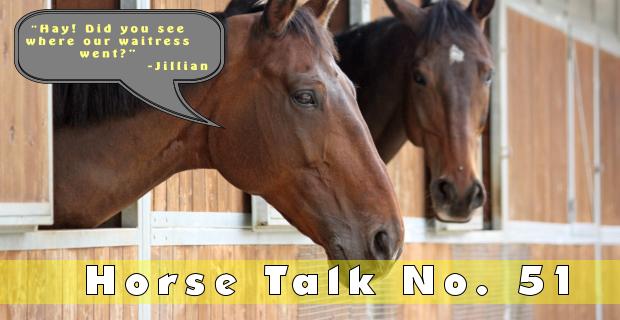 Horse Talk Issue No. 50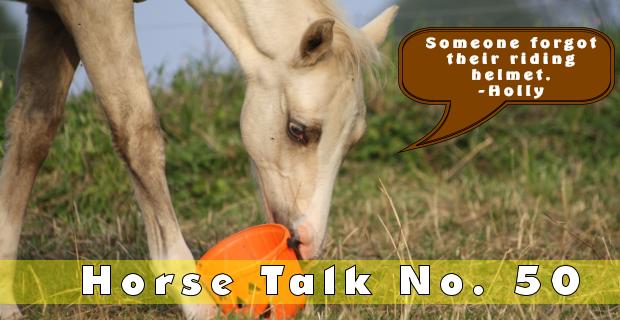 Horse Talk Issue No. 49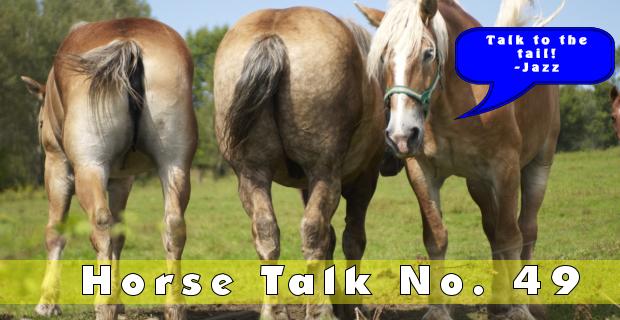 Horse Talk Issue No. 48
Horse Talk Issue No. 47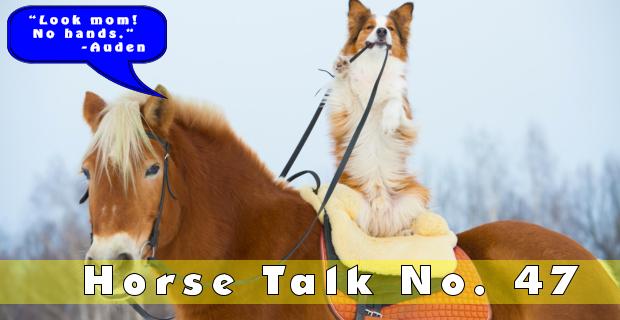 Horse Talk Issue No. 46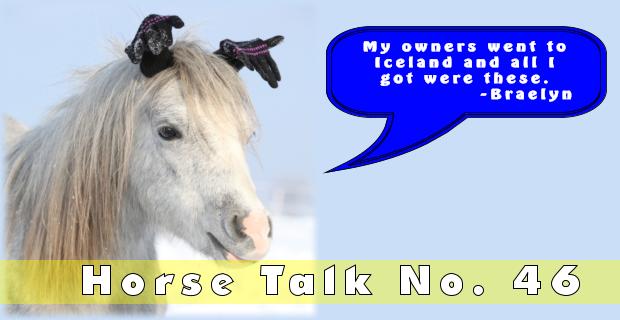 Horse Talk Issue No. 45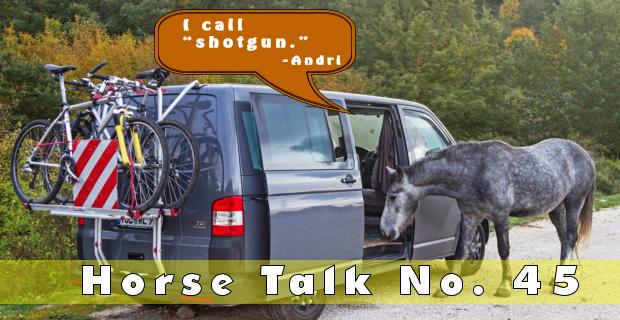 Horse Talk Issue No. 44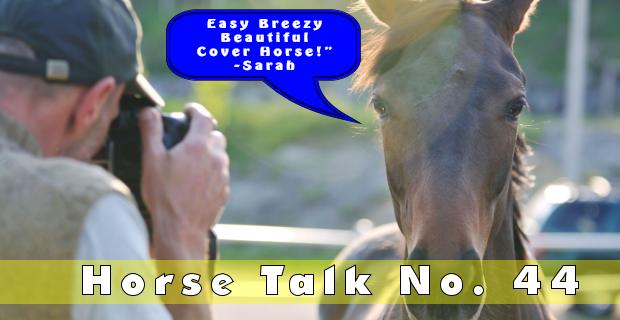 Horse Talk Issue No. 43
Horse Talk Issue No. 42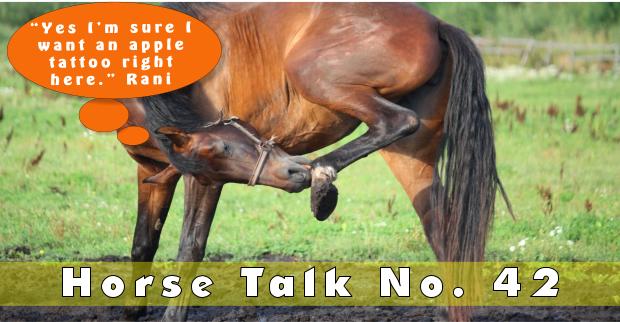 Horse Talk Issue No. 41
Issue 40 Winning Caption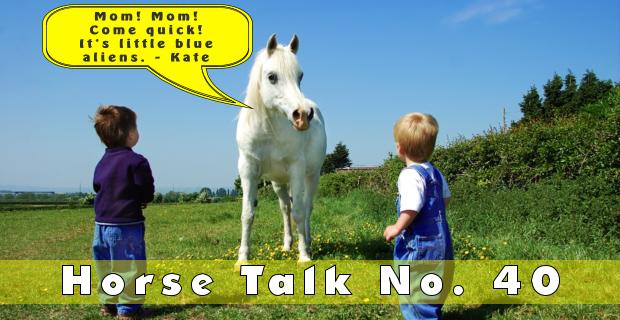 Issue 39 Winning Caption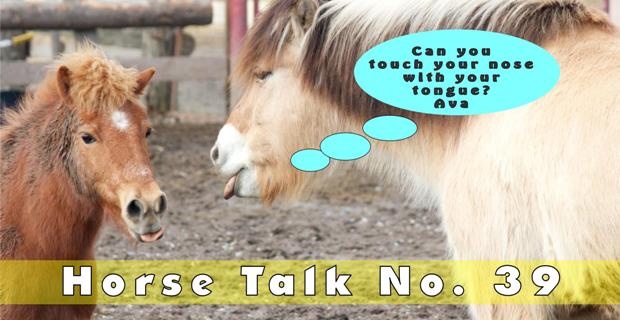 Issue 38 Winning Caption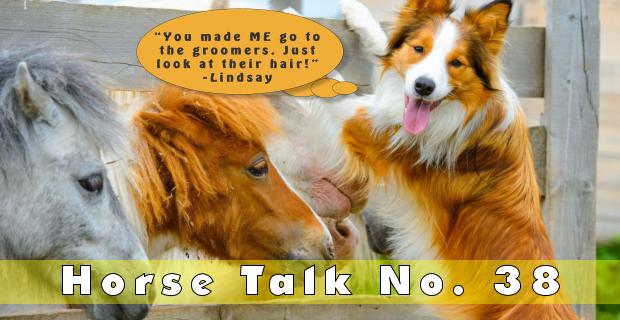 Issue 37 Winning Caption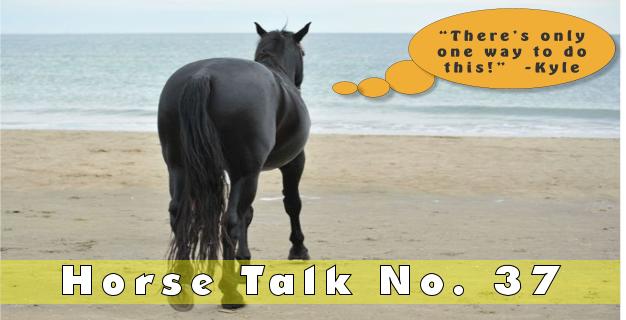 Issue No. 36 Winning Caption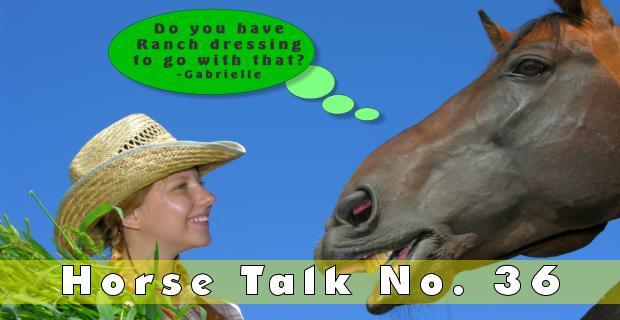 Issue 35 Winning Caption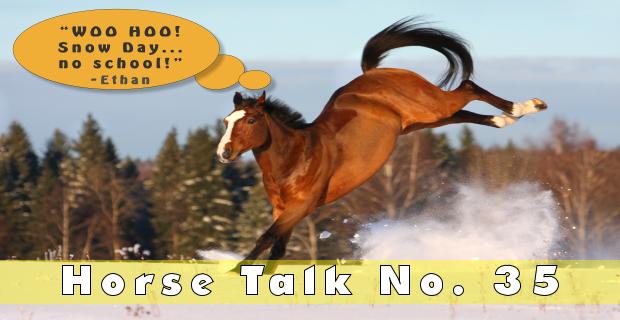 Issue 34 Winning Caption…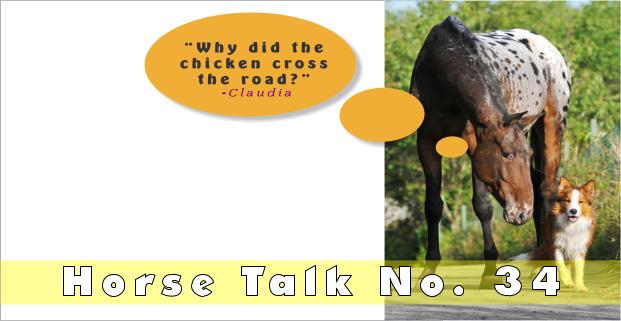 Rocky Mountain Horses
One Horse For ALL OCCASIONS



The great bluegrass state of Kentucky is the birthplace of Kentucky Fried Chicken, the Louisville Slugger baseball bat, President Lincoln, the song "Happy Birthday" and the Rocky Mountain Horse.
Despite its name the Rocky Mountain Horse did not originate in the Rocky Mountains. The Appalachians are home sweet home to the Rocky.
Did You Know? The Rocky is known for its long life expectancy.
Read all about Rocky Mountain Horses in issue 57.  Enjoy learning all about them here  Rocky Mountain Horse Breed Facts

Nature's Canvas
Making Sense of Horse Markings



Nature definitely has an artistic flair! There are the stripy zebras, masked raccoons, and spotted Dalmations. Animals can have some very interesting patterns and horses are no exception! And just like the color of your eyes, animal markings are inherited traits too.
To learn more about a horses markings read Nature's Canvas from Issue 57.
DID YOU KNOW?
White markings on a horses legs and face help with identification
The shape and size of the markings are unique